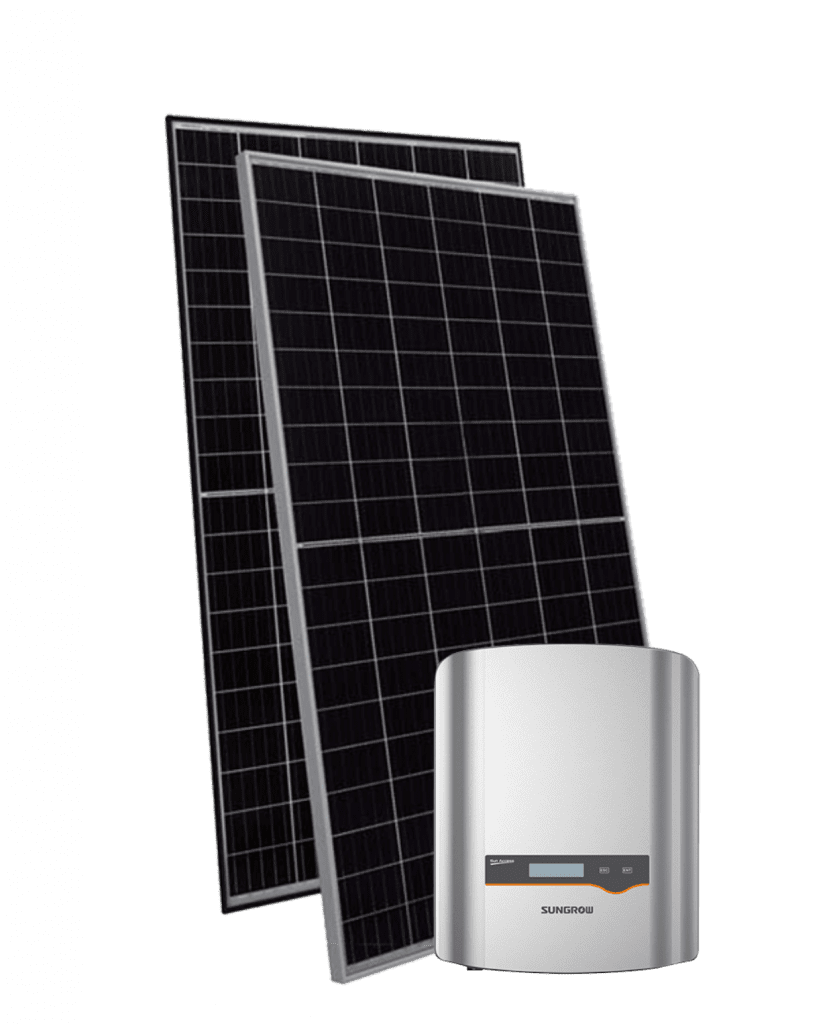 Affordable 5kW Solar System for small home
The average Sydney household can save up to $1600 a year by installing a 5kW solar system on their roof. Solar technology is improving and getting cheaper – a median 5.55 kW solar system in Sydney could be paid off in less than two years through lower energy bills. Sydney is an excellent place for solar energy, and roughly 10-20% of Sydney area homes have solar panels installed on their roofs. Solar photovoltaic (PV) systems, or solar panels, are the way of capturing sunlight and converting it into electricity. They reduce the usage of electricity you acquire from the grid, which lowers your energy costs.
A 5.5kW solar system is the most popular solar power system in Australia, particularly if you use around 25kWh of power a day. It's ideal for a small home with an average of 3-4 individuals. Ultimate Energy brings the best 5.5 kW solar panel system with Tier 1 technology, which is the best quality and most advanced in the industry. With minimum maintenance, high efficiency, and affordable option, you have made the best investment.
Are you worried about paying huge electricity and heating bills every month? With the Covid-19 at its peak that causes the whole family to stay home, study online, and work from home. Are you getting more and more bills as usual? Worry not!!! if you live in Sydney, we got you covered. Our 5kW solar system Sydney provides the home in Sydney to generate their power and enjoy staying at home without any worry.
Why opted for Solar power system in Sydney?
Due to the geographical positioning of Sydney and the ever-increasing utility prices, Sydney becomes the ideal place to opt for solar power systems and solar panels. In addition, as Sydney enjoys an ample amount of sunshine thus opting for the solar panel in Sydney allows the people to get the benefit of low power bills and sustainability tomorrow. Ultimate Energy Australia is the leading and best solar panel company in Sydney is passionate to provide our customers with the best solar panel and solar power system irrespective of wherever you are located in Sydney. Are you still confused? let's see the list of benefits: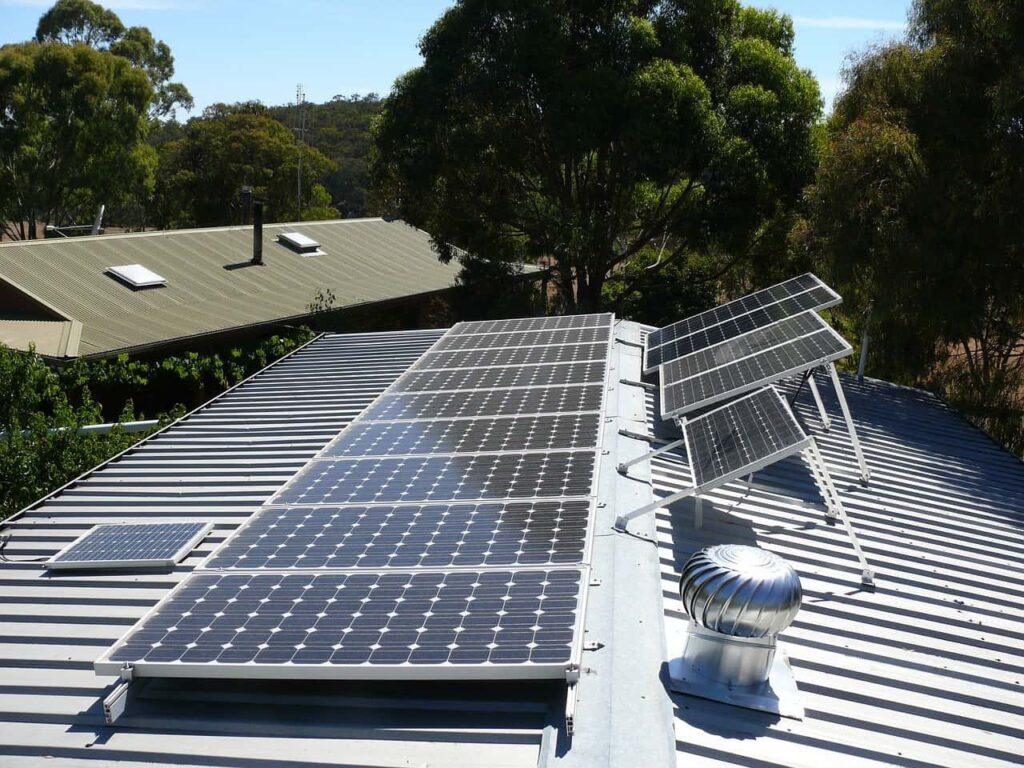 Investment in 5kW Solar System
Investing in a solar power system is the most beneficial step you can take, as the return on investment is 100 percent, especially in a region like Sydney that receives ample sunshine. You would not have any difficulty recovering the initial investment of solar power panel cost over the lifetime and benefit it offers.
Solar System benefits & sustainable future
Opting for Solar panel not only have economic benefit but is no doubt is better for the environment. Solar panels will allow you to reduce your carbon footprint. If you have any doubt and want to have more 5kw solar panel information, just give us a call. Though the solar power system has a high initial cost, it not only benefits you for reducing your bills and carbon footprint, but it increases the value of your overall house.
5kW solar system daily output
The daily output of the 5 kW solar system varies as per the terrain difference and sunlight variation in Sydney. However, on average for Sydney, its estimated daily generated output (kWh) is 21.97 kWh, and the estimated annual generated output (kWh) is 8018.95 kWh.
Our 5 kW solar package for Sydney comes with the 5kW solar panel Kit which is Light Weight; Fully Anodized and corrosion-resistant; it comes in Tin, Tile, and Clip lock; a Flexible roof mounting solution, and its easy to install. Being the best solar panel power company in Sydney and recognized as the solar panel installer in Sydney, we handle everything for you.
The 5kw solar system price is only a fraction of the amount of saving you will be able to achieve over the lifetime of your 5kw solar panel system. Our 5kW solar panel gives a 370W power output range, 20.2% maximum efficiency with a fifteen years panel warranty. 5kW solar system costs vary between $3000 to $6000. Contact us so our agent will be able to provide you with the cost analysis as per your needs.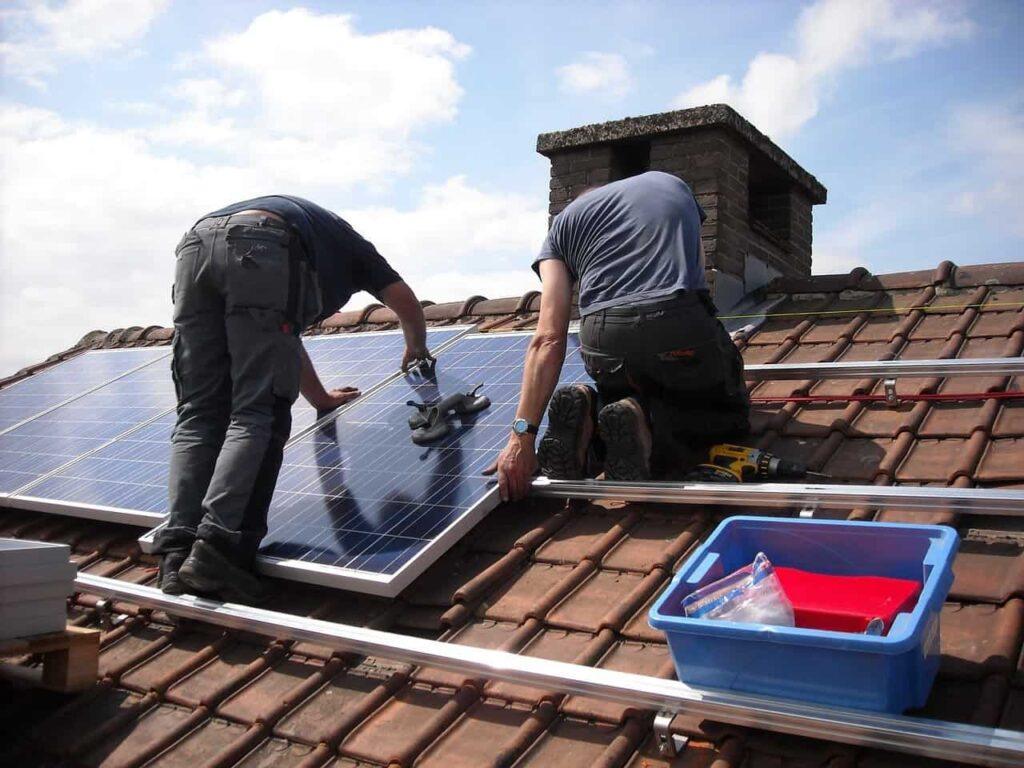 Why buy from Ultimate Energy Australia
Ultimate Energy Australia the best solar panel company and CEC Accredited solar panel installer Sydney will address your all queries. We are the largest and the leading solar power company in Sydney we cater to all commercial and residential clients. Our products range from solar panels to inverters in the Sydney region.
Moreover, we are often got the following queries: What is the 5kW solar panel price, what size the 5kW solar panel in Sydney comes in? Does it have a 5kW solar panel kit? What 5kW solar panel per day output will be in Sydney, and who will handle the 5kW solar panel installation. One of our most famous products for the residential market is our 5.5kW solar power system that is suitable for small houses in Sydney. For an average household with 3 to 4 people in Sydney, you can save up to 1600$ per year by installing our 5kW Solar panel system.
If you're considering purchasing solar panels in Sydney, our team at Ultimate Energy Australian provides you with a consultation. Our Sydney solar panel experts can help you determine if solar technology is right for you.