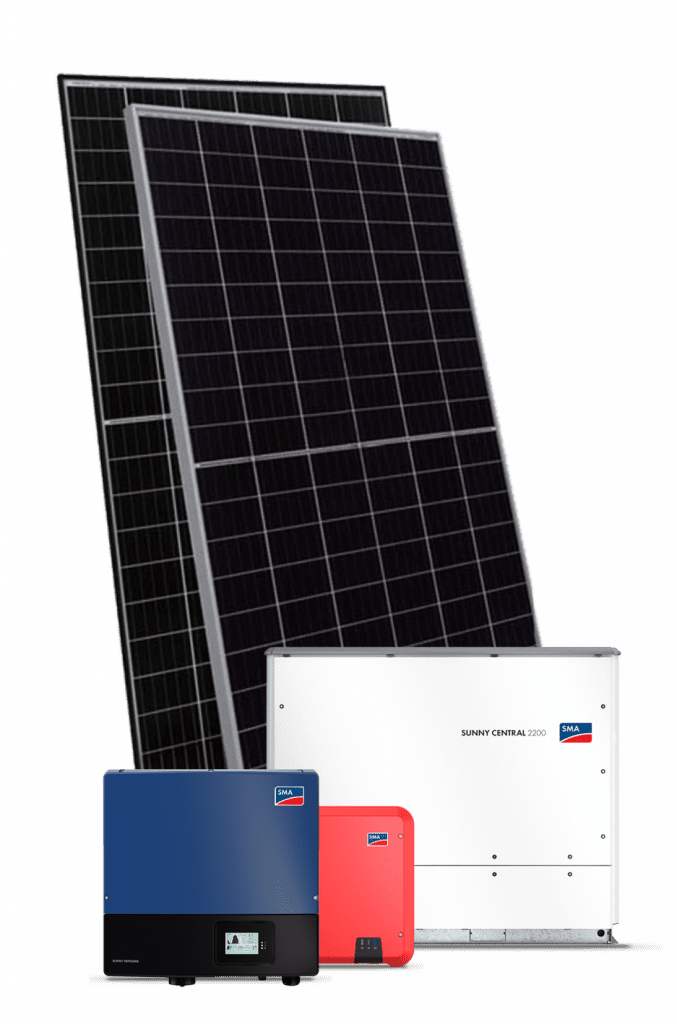 Are you considering solar for your business?  Keep your business's power in your hands.
By installing our commercial solar system, light up your commercial buildings using unlimited renewable energy from the sun and save thousands of dollars on electric bills. We have the capability and experience to design, supply and install optimized PV Solar systems.
Ultimate Energy designs and installs the solar grid-tied rooftop commercial solar system for business clients in manufacturing, production, malls, cold storage facilities, warehouses, hotels, office spaces, and any other commercial business. Savings range from as low as 10% of the monthly consumption to as high as 70-80% of the client's electricity bill.
Choose from our Commercial Solar System
At Ultimate Energy, we offer a choice of Commercial solar system so businesses can choose what's most suitable for them.
Avail Best Commercial Solar System Today and Enjoy Endless Benefits of Free Electricity!
Bigger Return on investment
Bigger Return on investment
When thinking about switching your commercial building to solar power, consider it an investment, not an expense. The return on investment you get from solar power often exceeds that of most other investments in terms of the money your business saves over the years.
Reduced Operating Costs
Once your commercial solar panels are paid off, they will reduce the operating expenses of your business, which will cascade through your business's balance sheet. Businesses will find that their cost to install their solar project will more than pay for itself over the lifespan of the solar system.
Control Future Energy bills
Control Future Energy bills
Predicting operating costs can be difficult since you often don't know what the future will bring. But predicting your electric bill becomes pretty easy once you add solar panels. Instead of facing unpredictable and wildly fluctuating energy bills, you'll know what to expect each month with a commercial solar panel system that dramatically reduces your energy costs. Your budgeting just got easier because you won't have to worry about rising energy prices.
High Reliability and Low Maintenance
High Reliability and Low Maintenance
Commercial solar panels are virtually maintenance-free and noiseless. Our panels are built to be exposed to elements and can withstand rain, hail, wind, and snow – just about any weather-related threat you can think of. The photovoltaic cells that make up the solar panels very rarely break down. Even if they do, our solar panels come with a 25-year warranty, which means that you will generate your own clean electricity for at least 25 years or more!