Solar Panels Sydney - Benefits, Rebates and the best Retailers
As the title depicts, Solar Panels Sydney – benefits, rebates and the best retailers is your one-stop guide to switching to green energy if you live in Sydney. Solar Panel Systems are photovoltaic (PV) panels with a DC to AC converter that generate clean electricity when sunlight hits. Solar panel installers work to install complete solar systems so you can get green power for your house or business. Ultimate Energy has worked its way among the best solar installers with notable Solar energy services in Sydney.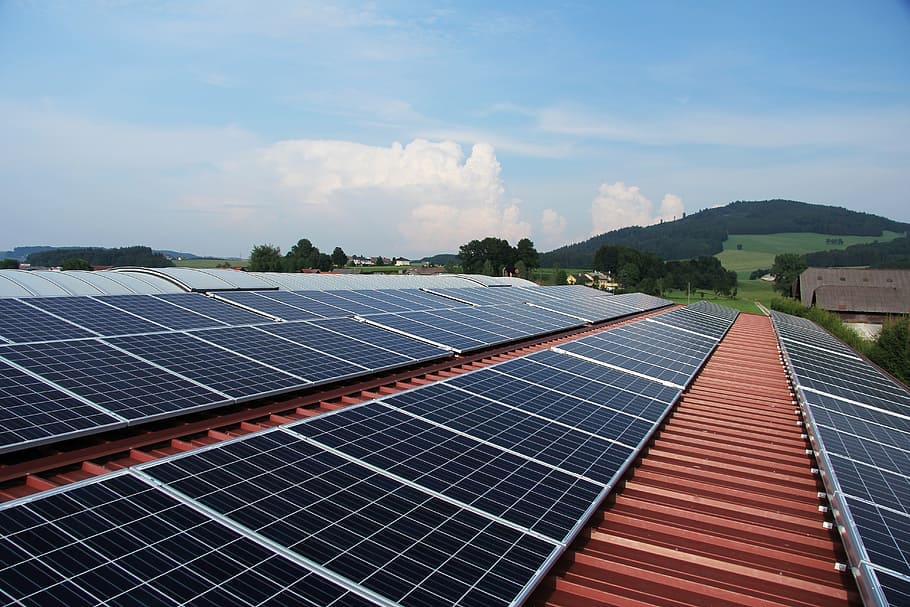 Solar Panels Sydney - Why should you move to solar energy?
One might ask why solar, though? Well, you see, Australia receives an average of about 58 million solar energy radiation, and only 0.1% is consumed. However, estimates reflect that Australia's total electric power consumption will reach 277,388.6 billion kilowatt-hours by the year 2025. Say less, Australia's electricity consumption is way more than its solar power yield. Over the last 10 years, the number of people consuming solar power has decreased.
Due to inflation and a great increase in electricity bills, people are switching to solar panel systems. It is best to consider installing a solar panel system in Sydney due to hot, dry, and sunny weather. Also, we will provide you with all you need to know to have the best service.
Managing and knowing power usage before solar panels set up in Sydney, NSW
A full idea of your power usage is the first step you take while deciding before a solar panel setup. So, our authorized solar panel system designers in Sydney can do this process for you. This process is usually done during the spec and config stage.
What size solar panel system is good in Sydney, NSW?
A small house in Sydney with a quarterly bill of up to $300 requires a 5500W solar panel system.  So, your need for solar output depends on main things like:
Size of your house or number of persons
Daily and annual power need and how it shifts in a day and whole year
Setup location and how much light from the sun reaches there
Savings and ROI goals
Your future energy needs
Availability of grid electricity and its tariff rates
For a detailed guide on the above facets, read our guide; What Size Solar System Do I Need?
Types of solar panel systems in Sydney, NSW
As a homeowner, you can sell your excess electricity back to the grid. However, it would be best if you consider the financial incentive to export energy. Also, you have to match your solar panel system size to your household consumption. Therefore, our designer will help you choose a system that suits your power needs.
There are three main types of solar panel systems that are in practice in Sydney:
Grid-connected solar panel systems use solar power during the day and grid electricity at night when the solar PVs cannot harvest energy in the absence of the sun in Sydney.
Standalone solar panel systems are in remote areas of Sydney where grid electricity has not reached; they have batteries for backup or generators to supply power at night
Hybrid solar panel systems will be connected to the grid in Sydney and have batteries to backup electricity and feed the grid if the batteries are fully charged.
Connecting your solar panel system to the grid in Sydney, NSW
Suppose you would like to install a grid-connected solar system in your house in Sydney. In that case, this process usually involves a few steps, including making an application to connect your system before installation or meter change.
Application to connect
Ultimate energy Australia will eventually schedule the connection of your system to the network for you. This includes preparing and submitting all relevant documents required from the electricity retailer and distributor for meter installation and connection to the grid. However, it's important to be aware of the process it involves, including who to contact for your query, keeping up on progress, and making sure everything is working promptly. The grid connection process is different from state to state. Most distributing companies would require an approved application before connecting to their grid. All this process should occur before any sale or installation, depending on the size of your system and the attributes of the local grid you are connecting to. Make sure your retailer or installer makes this application early on in the process because the approval could take up to eight weeks in some areas.


 Changing the meter and connecting to the grid
To connect your solar panel system to the grid in Sydney requires your old meter to be reformed or replaced. So that it can import and transport. This may also need to take place before the sale and installation process. You will be charged by your distributor company for any additional cost that comes with the meter change. Make sure you are aware of these costs and how you are planning to manage them.
What type of inverter should I buy?
The process of comparing your product's reliability, validity, prices, and lots of other things can be low-key overwhelming when deciding what best suits your budget. Here are a few important things to consider:
You should look upon the product warranty, and we got your back on that. Ultimate energy provides a manufacturer's warranty on the products, often distinguishing between the panels, inverter, and other system components. We work with international and Australian-based companies. All our products are sourced from manufacturers who have support offices in Australia, so you can easily reach out to them for any help.
The PV modules and inverter are fully approved by the clean energy council. All our PV modules and inverter are according to the best Australian standards.
Cost of solar panel systems in Sydney, NSW
The price of your solar PV panel system can be affected by several factors, which can be,
Type and number of panels
Contractor and installation costs
Size and type of inverter: Read More About Best Solar Inverter of 2022
Height and reach of the roof and whether its tiled metal or concrete
Any add up cost or service agreements
Solar panels rebates and incentives in Sydney, NSW
Government incentives are the form of small-scale technology certificates (STCs) that help reduce your cost in installing the solar PV panel system. An STC is an electronic form of currency. The price of STCs changes according to market conditions. There are some ways by which you can be paid for your STCs.  Small-scale technology certificates are tradable certificates that you can create and trade yourself, or you can assign the right to create to Ultimate Energy in exchange for an upfront point of sale discount off the cost of your system or a cash payment.
In Australia, various zones are divided based on how much renewable energy is generated by solar panels in the respective area. You might get paid by your electricity retailer for exporting electricity back to the grid. Although rates vary between electricity retailers from state to state. The government provides a minimum rate in some states. In contrast, the government leaves clients and distributors to negotiate a deal with their electricity retailers.
Now you know why everyone will adopt the solar panel system in Sydney and all of Australia. So, reduce your energy bill cost and emissions, increase your home's value and create a sustainable future for you and your family. We assure you a cost-effective and hassle-free solar experience with a 100% locally operated business from start to finish. We provide you with quality workmanship, excellent value, best prices, and 10 years product guarantee.
Read our article Solar Rebate NSW 2021 to have in-depth info on all available solar panel rebates in Sydney and NSW.
Ultimate Energy – The best solar panels provider in Sydney
We work to install the best quality panels and inverters by the best manufacturers in Sydney.
Our solar panels power output range in Sydney
Ultimate's solar panel systems in Sydney include both residential and commercial sorts.
Talk to the Solar Panels Experts
We have an exclusive and prosperous position in Australia, with a high acquaintance to extreme sun and plenty of space for solar panels. If you want to install a solar panel system at your household or commercial property, get in touch with the experts at Ultimate Energy Australia to find out more about solar panels made of and kick start your solar journey earlier, rather than later.
We're available on 1300 414 264.