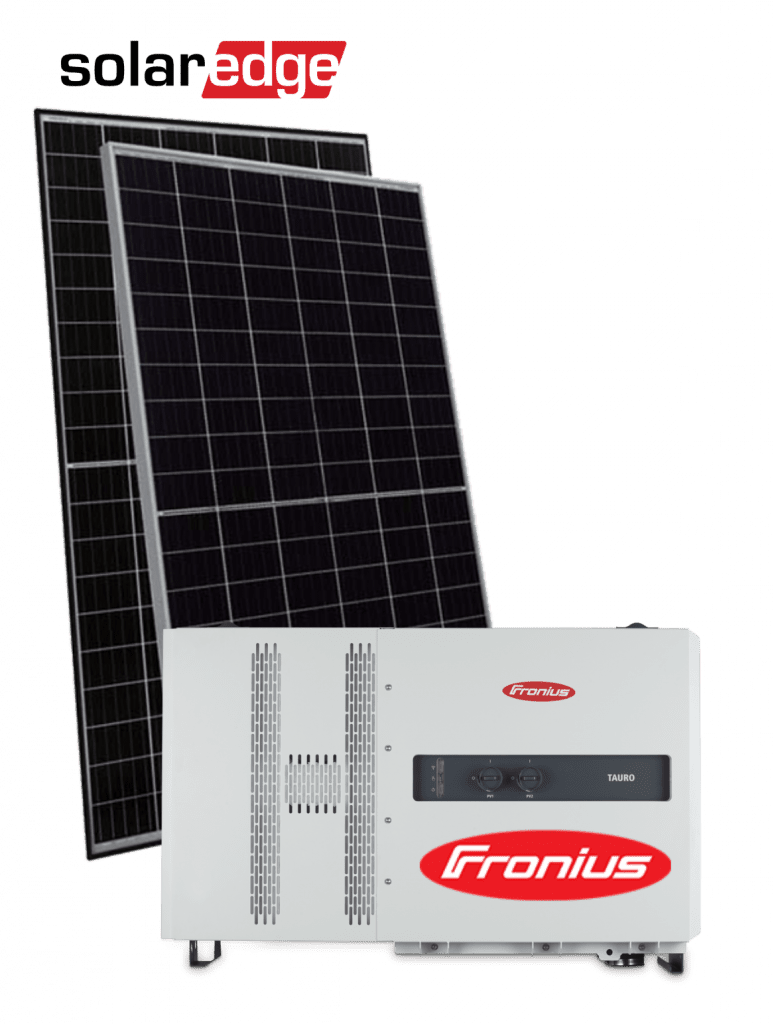 Best 100kW Solar System
Energy is a huge cost to commercial businesses. Most spend vast amounts on electricity and quite often have large roof space which is not being used. Solar panels could bring in huge savings to energy bills and earn an extra income from it. Save more by having us install a 100kW solar system on your commercial space with Tier1 Solar System.
Commercial 100kW Solar System
Commercial solar systems are all the rage these days! If you are in the market for a solar system that can be used to power gigantic commercial systems, you have come to the right place. Solar systems with a 100kW power rating are popularly used for commercial organizations and businesses.
The Power Rating of a Solar System
A solar system's power rating showcases its capacity to produce energy in optimal conditions. Businesses and other commercial practices usually opt for 100kW solar systems as they generate a total of 350 to 450kW per hour in a single day's time. This is more than enough for most businesses, especially if they have to manage a high energy use. The 100kW solar system's cost ranges from $80,000 to $100,000, so this can be a huge investment. It is well worth the price, however, as the benefits far outweigh the cost. Switching from a traditional electricity system to a solar panel system can assist a company in saving up to 30% in additional expenses.
100kW solar system with a battery
Having enough space plays a huge part in employing a 100kW solar system. If you are looking to purchase a 100kW solar system with a battery, you are going to need a roof area that has enough space to house the solar panels, as well as the structural integrity to support them. A 100kW solar system with a battery usually requires a total of 400 panels, with a 1.6 meter width and a 1 meter height. You will need around 640 square meters of area in order to mount the 100kW solar system.
Benefits of 100kW Solar System
The development of renewable energy via battery-powered 100kW solar systems is a great way to save costs and contribute to a cleaner and healthier environment. Investing in solar energy is sustainable and allows your company to adapt to a greener lifestyle. A 100kW solar inverter can add a maximum of 98.4% efficiency to your total energy output. Here at Ultimate Energy, we provide top quality inverters for your solar panels. A 100kW solar inverter price is well worth the efficiency it provides to a commercial business. Solar inverters work by converting the DC (direct current) generated by the solar panels into AC (alternating current), which can then be used to power electrical equipment and appliances operated in the company.
If you install a 100kW solar system with Ultimate Energy, you will be provided with a ten years inverter warranty and a 15 years solar panel warranty, as well as the following:

Tier 1 Solar Module

A reliable brand that specializes in solar systems

A high-efficiency solar module with 120 mono-crystalline cells.

A stable grid connection

A panel linear output warranty of 25 years
We provide and install high-quality solar systems for commercial practices all over Australia at economical and reasonable prices. Choosing our brand for your solar panel system is certainly the right choice!